By Julia Donheiser - Medicine
I've grown up surrounded by education. My mother is a bilingual speech therapist at a school in Upper Manhattan so I've seen the cogs and gears within the New York City public school system. However, my older brother is the one who sparked my interest in education and education policy. He started out with a public school education but by the time he reached high school he transferred to a private school specializing in an education for students with special needs. Subjected to repeated misdiagnosis, my brother was not correctly diagnosed with Autism Spectrum Disorder, specifically Asperger's syndrome.
Read more...

By Francis Gerard - Mathematics
Number theory is a field that has, for me, always held a special kind of magic. There is something about reading an elegant proof that sticks with me, gives me a certain feeling of gratification like the sensation experienced at the conclusion of a mystery novel. I have always believed that the objective of any mystery is to gure it all out before the grand reveal, to make the leaps of intuition before Sherlock Holmes. It is exactly that desire to investigate that compels me to study numbers. In number theory, when proving a theorem, you start with a problem, uncover clues, try out possibilities and Eureka! you've constructed a solution; case closed!
Read more...
By Ryan Fong - Medicine
Research is very special for me. It is unequivocal that it has irrevocably changed my life, and it is my hope that by sharing my story, I might be able to demonstrate its transformative power ... As a 10th grader, I couldn't see past the street culture that my school community was awash with. Scientific research was just something in a textbook – drugs, gangbanging, fights, and pregnancies were the demanding reality in front of me. However, I had historically been a good student – I liked exploring far away ideas in my mind and exerting some measure of control over my life. Things were coming to a head, though, and events dictated that this year was to be a crossroads. It was with the encouragement and support of a science teacher that year, Mr. Jason Brennan, that I entered the UC Davis Teen Biotech Challenge. He saw something in me that I doubt anyone else could have at that point in time. Through TBC, I landed an internship with the UC Davis stem cell program.
Read more...

By James Gornet - Mathematics
About a year ago, I fascinated over a computer simulation called Conway's Game of Life. This simulation consisted of a two-dimensional grid. Its cells could be filled or empty, which corresponded to alive and dead, respectively. This grid followed four simple rules: any live cells with fewer than two live neighbors dies, any live cell with two or three live neighbors lives to the next generation, any live cell with more than three neighbors dies, and any dead cell with exactly three neighbors becomes a live cell. Filling in the grid, the player could create patterns with different properties. What I found fascinating was not the game itself, but the properties the game exhibited.
Read more...
By Claire Liu - Chemistry
Recent experimental studies have shown how the quantum mechanism of electronic coherence is essential in the efficient energy transfer systems of the photosynthetic FMO complex found in green sulfur bacteria [1-3]. The FMO protein structure consists of a central magnesium atom surrounded by three identical monomers, each embedded with seven bacteriochlorophyll chromophore molecules, with an eighth additional bacteriochlorophyll chromophore between each of the three monomers [4]. The FMO acts as a mediator, efficiently facilitating the energy transfer from the light-harvesting antennae, known as chlorosomes, to the reaction center where the energy conversions of photosynthesis take place.
Read more...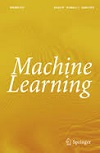 By Jesse Michel - Mathematics and Medicine
Bioinformatics is a field that draws from mathematics, computer science, and engineering to develop biological understanding [26]. Bioinformatics uses many techniques and analyses to identify the biological mechanisms that underlie biological data. Bioinformatic analysis begins with data such as sequences of DNA, structural information about a protein, or measures of gene expression. Much of this data is available online in publicly accessible repositories. Using these repositories, researchers can apply various machine learning techniques to high-quality data without incurring the cost of generating the data themselves.
Read more...
By Michael Qu - Meteorology and Chemistry
Climate change involves complex interactions and changing likelihoods of diverse impacts (IPCC, 2014). In recent decades, changes and variations in climate impacting global agriculture sustainability and food security has been an important concern for our Earth family. Based on my summer internship in the Global Environment and Natural Resources Institute (GENRI), George Mason University, I was luck having the opportunity for working on analysis of climate change and assessment of climate impacts on agriculture under the supervision by my research mentor.
Read more...

By Alice Zhai - Meteorology
On October 29, 2012, Hurricane Sandy made landfall and caused widespread damage along the eastern seaboard. Although it had a weak maximum wind speed of 75 mph, Hurricane Sandy led to a total loss of approximately 51.2 billion dollars. Upon watching the disturbing images of wreckage on television, I was overwhelmed with sadness and curiosity. When I heard news reporters claiming that Sandy was as extremely large in size but its wind speed was not very high, I was surprised that a seemingly weak hurricane could be so destructive. I then began to wonder the significance of hurricane size in determining the huge economic loss. After talking to my mother, an atmospheric scientist, and Dr. Lixin Zeng, an expert on hazard insurance, I learned that many empirical hurricane loss models solely rely on wind speed to determine the overall loss and ignore the role of size. I realized that I had the opportunity to discover something brand new. Inspired, I rifled through internet databases and statistical models to develop an economic loss model that uses a variety of predictors for hurricane loss.
Read more...





University of Chicago
Professor David Mazziotti
Editor